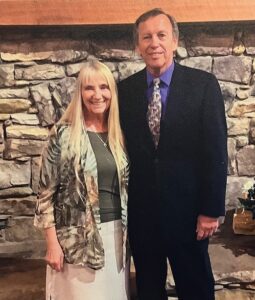 I'm Greg Kain, welcoming you to our web site. If you are not sure of heaven, it is my hope that you will find answers to life's questions. I hope if you are a Christian that you will grow closer to the Lord. I hope you will be able to attend some of our services at Vance Bible Church. I believe we have a balanced church ministry that helps God's people grow into mature Christians.
If we can be of help to you do not hesitate to get in touch with us.
I attended Philadelphia College of Bible, and finished my undergraduate studies at Appalachian Bible College. After being in the ministry for a number of years, I felt the need to go on to seminary. I earned both a Master of Divinity and the Master of Theology from Temple Baptist Seminary in Chattanooga, Tennessee.
I have been at Vance Bible Church since October of 1993. We are thankful for the many people who trusted Christ and are growing in the grace and knowledge of the Lord. The great privilege I have every week is to teach the Word Of God. The Bible is the book of life. It tells people the message of life through Jesus as well as strengthens those who are on the road to heaven.
The Christian Life is so exciting to be part of in our lives. We can either be casual Christians or those Christian who really want to grow and be like Jesus. It is our prayer to help people to want to be a Christian who is following hard after Jesus. A person who wants to make a difference in their world.
God Bless You,
Pastor Greg Kain
Email: pastor@vancebiblechurch.com